eMagin's State of the art manufacturing facility is located in Hopewell Junction, NY with over 42,000 sq. ft of manufacturing space including a 17,000 sq ft Class 10 clean room.
About Us
The Leader in OLED microdisplay technology for the next generation of computing and imaging devices, serving world-class customers in the military, consumer, medical and industrial markets. We invent, engineer and manufacture display technologies of the future in the USA, including our Direct Patterning Technology (dPd) that will transform the way the world consumes information. Since 2001 our microdisplays are being used in AR/VR, aircraft cockpits, heads up display systems, thermal scopes, night vision goggles, future weapon systems and a variety of other applications.
Key advantages are low power, longer equipment battery life, no illuminator, wide temperature range, no heater or drive chip, small form factor, highest contrast, vivid colors, no smear and ultra high-brightness.
Active Matrix OLED microdisplays for all applications
9.3 micron to 15 micron pixel pitch
300,000 to 4,000,000 color pixels per display
0.47" to 1.06" display diagonal
Monochrome or full color
Want to know more?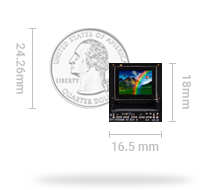 VGA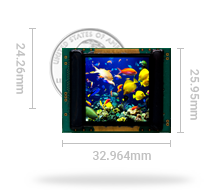 2K Display